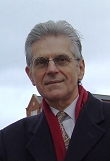 Professor Colin Coulson-Thomas is an international authority on winning business, director, board and business development, corporate transformation, change,  knowledge and talent management and future organisation.
He has been the founder director of award winning start-up companies. He is also Chairman of Adaptation Ltd
Key Strengths
Experienced chairman of award winning/start-up companies and process vision holder and/or change manager of some of the world's most complex IT led national and international transformation projects.
Winning business. Leads the 'winning business' research and best practice programme and has reviewed the processes and practices for winning business of over 100 companies from major corporates to SMEs.
Entrepreneurial drive and directorial overview. Founder director of publishing / knowledge companies.
Performance improvement. Has helped over 100 boards to improve board and/or corporate performance.
An international authority on director and board development, and knowledge and process management.
Facilitation skills. Facilitated meeting of G10 chairmen which established the vision, mission, key priorities, etc., of the UK TEC Movement and various board/strategy reviews at home and abroad.
Has established joint ventures in Brazil, China, Europe, Indonesia, Middle East, and Singapore; and led strategic and international initiatives.
Government-business relations. Responsible for Rank Xerox Government and media relations aspects of CECOM anti-dumping project which led to EU anti-circumvention framework.
Pragmatic. Undertakes independent strategic and organisational 'health checks' and 'front end' corporate reviews to identify / prioritise:
(i) Action areas.
(ii) Practical 'next steps'.
Public speaking. Has been interviewed on radio and TV, and has spoken at over 300 conferences in over 40 countries. Has been a media spokesman for the Institute of Directors and (British) Institute of Management. He provides Theme Papers for a number of annual international conferences, congresses and conventions.
Selected Assignments
Process Vision Holder of an Austrian JV for selling electricity, gas and other services to major accounts, a successful UK second tier electricity market project for TXU, and a financial services/energy JV.
Change management projects include blueprint stage of largest SAP implementation of its type.
Advised ADNOC, EU, Mercury Communications, IBM and Lotus Development Corporation on the adoption and application of new approaches and technologies (including for knowledge management).
Advised BT, National Grid, Kvaerner and BOC on processes and practices for winning business.
Equipped the worldwide management team of Thomas Cook with a complete suite of corporate transformation/re-engineering/change management methodologies, tools and techniques.
Facilitation of the development and adoption of a role and competence framework covering the professional and managerial staff of the Mouchel Group.
Re-engineering of processes within the Basque Country Regional Government, the Luton and Dunstable Hospital NHS Trust and the General Hospital of Manresa.
The mentoring and counselling of Managing Directors, Entrepreneurs and General Managers.
Facilitation of board level reviews of corporate strategy for OSI Group, ACT, NSK and global market leaders at home and overseas.
Led national initiatives in Spain, Italy, Portugal and Greece to help General Managers/Managing Directors of SMEs to understand and make effective use of emerging technologies / modern management techniques.
A review of the quality and project management processes of Logica and Trebor Bassett.
Cultural audit of working practices of Eagle Star Life Insurance and design of new management processes.
Facilitation of the development of a 'know-how' / IT strategy for MashreqBank and e&s' business processes.
Led and co-ordinated the European Commission's COBRA project which examined business restructuring and the use of management techniques across Europe. Principal author of the COBRA re-engineering framework which is used by over 200 companies and other organisations worldwide.
Provision of confidential advice to boards and director and board development services in over 40 countries.
Speaking Events
Colin has spoken at over 300 national and international events in over 40 countries.
Employment History
1987- Consultant and founder director and chairman of start-up companies, including ASK Europe plc [group, operating, and associate company boards, including Cambridge Management Centres plc], Adaptation Ltd, Policy Publications Ltd and a specialists provider of award winning job support tools.
1994-97 the Willmott Dixon Professor of Corporate Transformation, Dean of the Faculty of Management and Head of the Putteridge Bury campus at the University of Luton and a Senior Associate at the Judge Institute of Cambridge University. Achieved a turnaround in financial performance by establishing overseas collaborations, new programmes and additional income streams.
1984-93 Xerox/Rank Xerox. Head of UK corporate affairs function 1984-87; and Corporate Affairs Counsel 1987-93. Launched new products, handled the media and Government relations aspects of an international crisis. Responsible for issue monitoring and management 1985-93.
1978-84 Publisher/Publishing Director. Responsiblilities at ICSA 1978-81 included publications and public relations. Responsibilities at Longman Group included general management responsibility for all periodical titles (Launched or acquired over a dozen titles).
1975-78 Internal and external management consultancy for Coopers & Lybrand Associates Ltd and IoD, introducing new proceedures and processes. Built financial models for the Royal Commission on the Press and for evaluating property and steel mill investments.
Public and Other Appointments
Six years as Deputy Chairman of the London Electricity Consultative Council. Presented evidence to the Monopolies and Mergers Commission and an appeal to the Electricity Council.
Ten years on the Board of Moorfields Eye Hospital.
Two terms on the Council for Professions Supplementary to Medicine (HM Privy Council representative).
Nine years on the National Biological Standards Board.
Five years on the Council of the Foundation for Science and Technology.
Hooker Distinguished Visiting Professor at McMaster University, Canada, 1995.
Four years as Corporate Affairs Adviser to the British Institute of Management.
Member of the Council of the Parliamentary Information Technology Committee for 13 years.
Past Chairman of the Crossbencher parliamentary liaison programme and of the Focus Group.
Four years as Professor of Direction and Leadership at the University of Lincoln
Lay member of the General Osteopathic Council and chair of the Council's Education and Registration Standards Committee 2013-2016
Formerly the world's first Professor of Corporate Transformation and the UK's first Professor of Competitiveness at the University of Luton
Formerly Dean of the Faculty of Management and Head of the Putteridge Bury campus at the University of Luton
Formerly Director of Executive Education and Corporate Programmes, Lincoln Business School / University of Lincoln
Served for 20 years on committees and boards of the Institute of Directors concerned with the professional development of directors.
Current Roles
Consultant and Chairman, Adaptation and Policy Publications.
Leader, OLJ International Governance Initiative
Director General, UK & Europe operations, IOD India
Chair, Group Risk and Audit Committee, United Learning (United Church Schools Trust and United Learning Trust)
President, Institute of Management Services
Member, ACCA Governance, Risk and Performance Global Forum
Chancellor and Professorial Fellow, School for the Creative Arts
Honorary Professor, Aston India Centre for Applied Research (Aston University)
Distinguished Professorship, Sri Sharada Institute of Indian Management-Research
Visiting Professor of Direction and Leadership, Lincoln International Business School
Member, Advisory Board/Panel, Aravind Foundation
Other Corporate clients: have included Al Suwaidi Group, AREVA, Blue Arrow,
Cable and Wireless, Granada Group, H J Heinz, IBM, KEMA, KPMG, 3Com,
Inchcape Group, Lotus, Manpower, McGraw-Hill, Neste, ODI, W H Smith,
Severstal, TNT and Xerox.
Other Government clients: have included the British Council, Cabinet
Office/CCTA, Dept. of Employment, Passport Service, ONS, European
Commission (DG lll & Xlll), Derby Royal Infirmary, London Borough and
County Councils and overseas public bodies.
Educational/professional/representative clients: have included
Universities of Exeter and Surrey; UMIST and the University of
Manchester, Institute of Directors UK, BIM/Institute of Management,
CBI, Institute of Personnel Management, Institute of Training and
Development and the Association of Project Managers.
Education
London School of Economics (Trevennon Exhibitioner), London Business School, Graduate School of Business, University of Chicago (Deans List), and University of Southern California (Distinction).
International Management Programme (London Business School; GSB University of Chicago; and Escola de Administracao des Empresas de Sao Paulo – Fundacao Getulio Vargas.
Brazilian Government Scholar 1975-76.
Qualifications
PhD Aston Business School 1988 (Organisational Behaviour) [Study of knowledge workers / professionals].
MPA (Public administration), University of South Africa, 1985.
AM International Relations, University of Southern California (Distinction), 1982.
MSc (Econ) London University 1980 (Government-Business Relations).
MSc London Business School 1975.
FCA and FCIS (qualified Chartered Accountant and Chartered Secretary1973).
FCCA, FCIPD, FCIPR, FCIM, Hon. FAIA.
Publications
Author, co-author or editor of over 30 books and reports, including:
Winning Companies; Winning People
Developing Directors: A handbook for building an effective boardroom team
Colin's latest book published 3rd August 2003 "The Knowledge Entrepreneur: How Your Business Can Create, Manage and Profit from Intellectual Capital"
Colin's latest book published 3rd May 2003 'Transforming the Comapny: Manage Change, Compete and Win'
Colin's latest report 'Pricing for Profit…the Critical Success Factors'
Transforming the Company: Manage Change, Compete and Win by Colin Coulson-Thomas. Published by Kogan Page
Shaping Things to Come: Strategies for Creating Alternative Enterprises by Colin Coulson-Thomas. Published by Blackhall Publishing, 2001
The Information Entrepreneur, 3COM UK, Management Development 2000
Individuals and Enterprise, Blackhall Publishing, 1999
Developing a Corporate Learning Strategy, Policy Publications, 1999
The Future of the Organization, Kogan Page, 1997 & 1998
The Responsive Organisation, Policy Publications, 1995
Business Process Re-engineering: Myth & Reality, Kogan Page, 1994 & 1996
Creating Excellence in the Boardroom and Developing Directors: Building an Effective Boardroom Team, McGraw-Hill 1993
Transforming the Company, Kogan Page, 1992
Creating the Global Company: Successful Internationalisation, McGraw-Hill, 1992